SkieR |

Mountain runner |

Outdoor

Athlete
ABOUT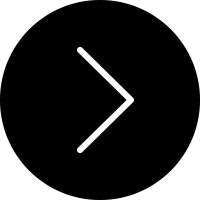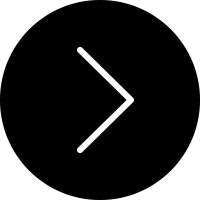 BORN IN THE HILLS BUT MADE FOR THE MOUNTAINS
Madison Rose Ostergren was born in the hills of Michigan, but moved to Utah in 2013 to pursue her goals as a skier. After competing as an alpine ski racer, racing NorAm Cups, US National races, and collegiately ski racing NCAA DI, she ultimately found big mountain skiing and hasn't looked back since. Madison is based out of Salt Lake City, UT and splits time between SLC and Jackson Hole, WY continuing to chase her goals as a big mountain skier. As a four-season athlete, Madison spends most of her time in the mountains either trail running, climbing, hiking, camping, when she isn't chasing snow and skiing.
Other hobbies include: Playing the ukulele, dancing, writing, and baking muffins.
Career Highlights:
2020 Powder Magazine Photo Annual: 2 photos

2019 Freeskier Magazine: 2 page spread

2018 Discrete Cirque Series: 2nd place overall (women's expert division)
Madison is a professional skier, competitive mountain runner, and four-season outdoor athlete, based in Salt Lake City, Utah.
Featured in outdoor and skiing media and print publications: Powder Magazine, Freeskier magazine, Outside, Adventure Journal, and Backcountry.
​
Her athletics combined with her thorough background and degree in communication and marketing, Madison uses her skills in social media, media marketing and content curation to represent and promote her supporting sponsors: Helly Hansen, DPS Skis, Osprey Packs, LEKI and POC Sports, while pushing her limits in the mountains and striving to inspire others.
​
VOL. 49.2 | the photo annual
Two photos featured in the last printed Photo Annual issue of Powder Magazine's.
Photos: Adam Barker, Cam Mcleod
PRINT STORY | NOV 2019
Words: Johan Jonsson // Photos: Cam Mcleod
"Mürren was the Alps' first true ski resort, but it's almost invisible in the shadow thrown by today's popular giants. Is there a good reason? No."
Madison featured in a 2 page spread of FREESKIER Magazine
"Youngest and latest on the scene, Madison Ostergren is a former racer and freeskiing machine with uncontrollable enthusiasm."
"Madison Ostergren skiing some iconic cold smoke conditions at Grand Targhee resort. The next day a storm rolled in and we got stuck in Targhee for 3 days because of road closures. We were okay with that."
"Madison Ostergren experiencing the magic of Murren, Switzerland. The ski area has all of these little wooden shacks and homes scattered throughout the resort. It was hard not to shoot every building."
"✍🏻:@gordymegroz 📸:@_cammcleod_ ⛷:@madisonnnrose
Lindsey Vonn, Doug Coombs, and Nick Goepper are all skiing legends that grew up honing their skills at tiny ski areas with only a couple hundred feet of vertical. We're going to make a bold prediction and say that, someday, Madison Ostergren, who grew up lapping slalom courses at Hickory Hills—a Michigan ski area with 237 feet of vertical and two towropes—will be on that list. ⛷
We first noticed Ostergren when we saw a picture of her skiing and assumed it was a shot of some well-established pro. We were surprised to find out that she hasn't even graduated from college yet. Just last month, Ostergren, who's a senior at Westminster College in Utah, finished up her NCAA ski racing career, then hopped on a plane to Europe to ski alongside Warren Miller star Marcus Caston. It was her first trip to Europe and the rising star was wowed. "We skied spring conditions and then, when we got to Murren, Switzerland, it dumped three feet of snow," she says. "I found myself standing in the mountains and smiling and giggling." ⛷
Next up for Ostergren: graduation in December; then she'll begin skiing full time. "I have a lot of goals," she says. "We would always go to the Warren Miller premier when I was a kid in Michigan. It was always my dream to be one of those skiers in one of those movies."
PUBLISHED POST | APRIL, 2019